This is us being married in April 2000 aboard a Moody 38 that we'd chartered in the BVIs.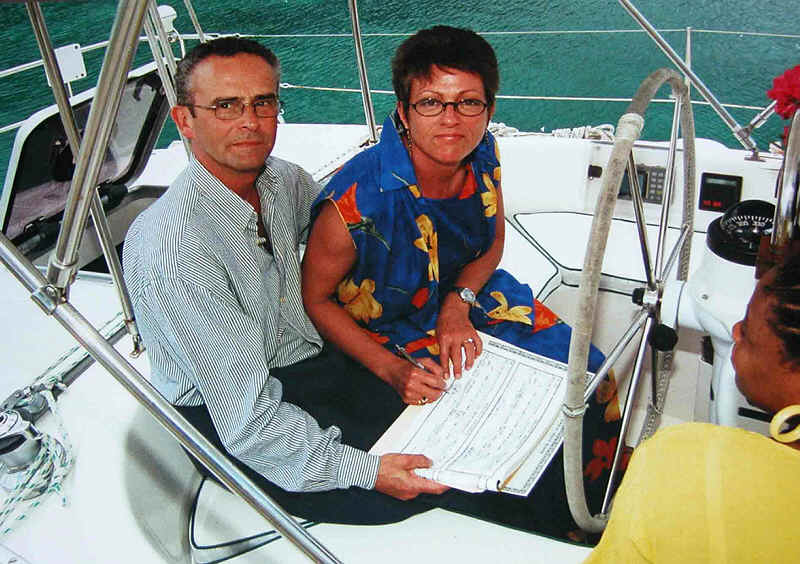 There are mechanics working beneath us replacing the prop shaft that had detached itself from the engine the previous evening. We'd been up since 3am when our anchor dragged, and sailing up and down the Drake Channel since then waiting for the boatyard to open and tow us in.
So having nothing else planned for the day......!